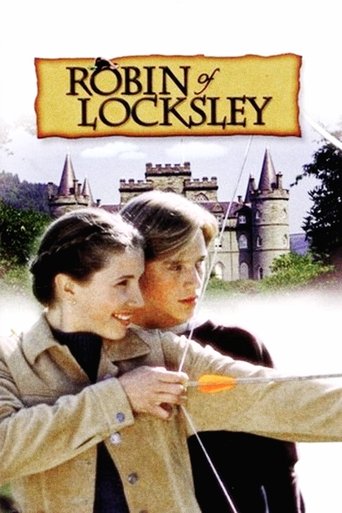 Robin of Locksley Nude Scenes - Does It Contain Nudity?
(1996)
4.4/10
-/5
-
No, we have no record of Robin of Locksley containing any nudity. If you think we are missing something, please add it using the 'Add Scene' button below.
Description
Robin McAllister (Devon Sawa) and his family win the lottery and they end up moving from Kansas City to Seattle where Robin attends Locksley Academy, a wealthy private school. While there Robin comes up with a plan to help one of his friends who was hurt and needs money for an operation by robbing from John Prince Sr., the head of a very wealthy corporation. Robin becomes friends with a couple of misfits at school named Will Scarlett (Billy O'Sullivan) and Little John (Tyler Labine) and also falls for a girl named Marian (Sarah Chalke) who helps train the horses that Robin's family has. While helping out his friends Robin becomes an enemy of John Prince Jr. (Joshua Jackson), the big shot rich kid at school and his friends Warner and Gibson who are also the sons of rich parents. Then Robin goes to join the archery team but is not allowed to because of John Prince Jr. so he starts his own team and his 2 friends join and learn from Robin.
Cast
Scenes
This movie has no scenes, add one using the button above!