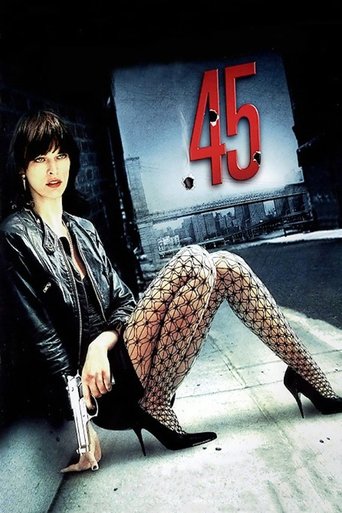 .45 Nude Scenes - Does It Contain Nudity?
(2006)
5.11/10
-/5
-
No, we have no record of .45 containing any nudity. If you think we are missing something, please add it using the 'Add Scene' button below.
Description
Kate and her brutish boyfriend Big Al sell handguns on the streets of New York. She's smart, stylish, and self-confident, but all that leaves her when Al, in a jealous and self-indulgent rage, beats her. Three friends encourage her recovery: Vic, a woman who would like to be Kate's lover; Reilly, who runs with Al but also is attracted to Kate and repulsed by Al's violence; and, Liz, the counselor assigned to Kate from a battered-women's program. Vic and Reilly talk about killing Al, Liz gives pep talks; Kate remains frightened. Will Al's menace and Kate's dependency hold sway?