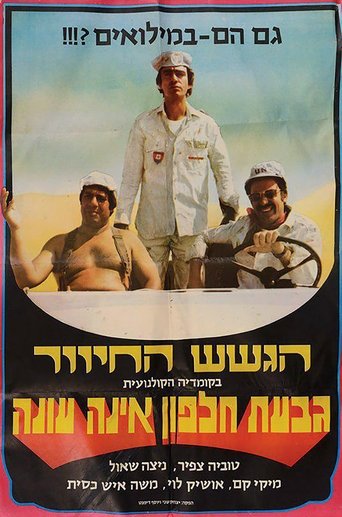 Halfon Hill Doesn't Answer Nude Scenes - Does It Contain Nudity?
(1976)
8/10
-/5
-
No, we have no record of Halfon Hill Doesn't Answer containing any nudity. If you think we are missing something, please add it using the 'Add Scene' button below.
Description
Sergio Konstanza, a Swindler, owes money to Mr. Hasson. He escapes to the desert where he joins a wacky army reserve unit whose Seargent is engaged to one of Mr. Hasson's Daughters.
Cast
Scenes
This movie has no scenes, add one using the button above!