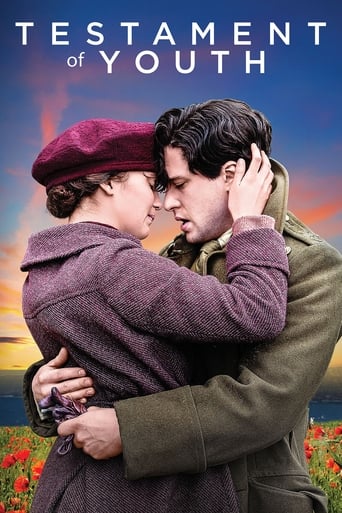 Testament of Youth Nude Scenes - Does It Contain Nudity?
(2014)
7.4/10
-/5
-
No, we have no record of Testament of Youth containing any nudity. If you think we are missing something, please add it using the 'Add Scene' button below.
Description
Testament of Youth is a powerful story of love, war and remembrance, based on the First World War memoir by Vera Brittain, which has become the classic testimony of that war from a woman's point of view. A searing journey from youthful hopes and dreams to the edge of despair and back again, it's a film about young love, the futility of war and how to make sense of the darkest times.
Cast
Scenes
This movie has no scenes, add one using the button above!