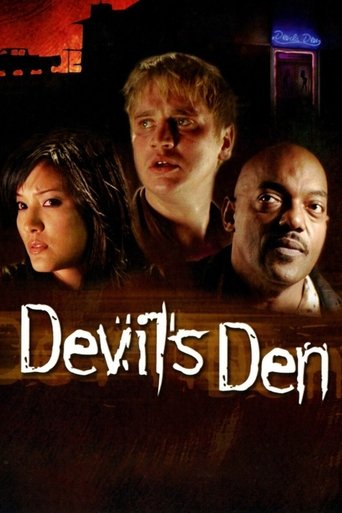 Devil's Den Nude Scenes - Does It Contain Nudity?
(2006)
4.7/10
-/5
-
No, we have no record of Devil's Den containing any nudity. If you think we are missing something, please add it using the 'Add Scene' button below.
Description
Quinn Taylor and his friend Nick are on their way back from Mexico with a load of Spanish Fly to sell in the States. They stop at a gentlemen's club called The Devil's Den and decide to test out their product on the unsuspecting women there. Only, these women aren't really human, and the two men find themselves in a very fatal position. Also tossed in are a female-assassin on the hunt for Quinn, a monster hunter!
Cast
Scenes
This movie has no scenes, add one using the button above!