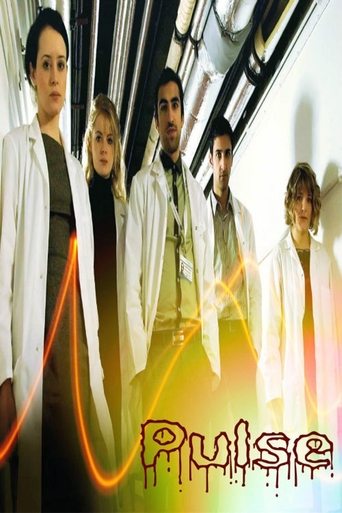 Pulse Nude Scenes - Does It Contain Nudity?
(2010)
4.8/10
-/5
-
No, we have no record of Pulse containing any nudity. If you think we are missing something, please add it using the 'Add Scene' button below.
Description
A year after medical student Hannah Carter freaked out in the operating theatre when her mother died, she is back to resume her studies amid rumours of her instability. A blood-splattered supernatural thriller, from the pen of acclaimed Doctor Who writer Paul Cornell, Pulse is a tale of secret medical experiments, cover-ups and an NHS Teaching Hospital where literally anything can happen.
Cast
Scenes
This movie has no scenes, add one using the button above!