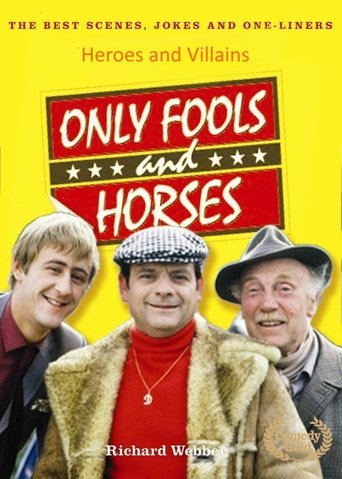 Only Fools and Horses - Heroes and Villains Nude Scenes - Does It Contain Nudity?
(1996)
9/10
-/5
-
No, we have no record of Only Fools and Horses - Heroes and Villains containing any nudity. If you think we are missing something, please add it using the 'Add Scene' button below.
Description
Del has applied for a council grant but been turned down. After giving Rodney a bracelet for his birthday inscribed 'Rooney', Del drives Rodney to a fancy dress party where they are dressed as Batman and Robin. However the Reliant Robin breaks down and, as the brothers are running through the fog in costume, they scare off a gang of muggers about to rob a female councilor. At the party they are the only guests in costume because the birthday boy has actually died and the party is now a wake. But there is good news next day when Del catches one of the muggers as he is about to rob an old lady and knocks him unconscious. He gets a medal AND his council grant as a reward for helping the female councilor. Good news for Rodney too as Cassandra announces that she is pregnant.
Cast
Scenes
This movie has no scenes, add one using the button above!