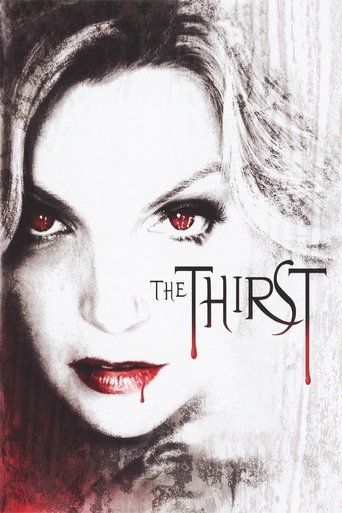 The Thirst Nude Scenes - Does It Contain Nudity?
(2007)
3.1/10
-/5
-
No, we have no record of The Thirst containing any nudity. If you think we are missing something, please add it using the 'Add Scene' button below.
Description
Maxx and his girlfriend Lisa are a pair of recovering drug addicts whom are recruited by a clan of sex & violence crazed vampires led by the egotistical and charismatic Darius. But to become members, Maxx and Lisa have to give up their humanity and become vampires themselves. As Maxx and Lisa adopt to their new lifestyle of immortality with all the advantages and disadvantages, their addiction to drugs now turns to addiction to human blood and each new 'fix' leads them deeper into debauchery. Will these two rookie vampires find salvation, or be damned to all eternity of their latest thirst for blood?
Cast
Scenes
This movie has no scenes, add one using the button above!