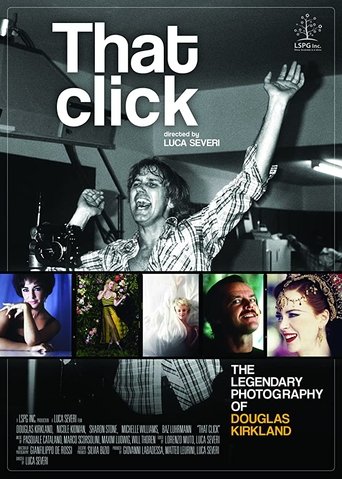 That Click Nude Scenes - Does It Contain Nudity?
(2020)
9/10
-/5
-
No, we have no record of That Click containing any nudity. If you think we are missing something, please add it using the 'Add Scene' button below.
Description
"That Click" is a documentary about legendary photographer Douglas Kirkland that with his camera portrayed sixty years of pop culture ranging from photojournalism to celebrity portraits, from film photography to global events. After taking some of the most iconic photos of Marilyn Monroe, with his unique style and approach he described fashion, celebrities and show business with immortal images that still influence us today.
Cast
Scenes
This movie has no scenes, add one using the button above!