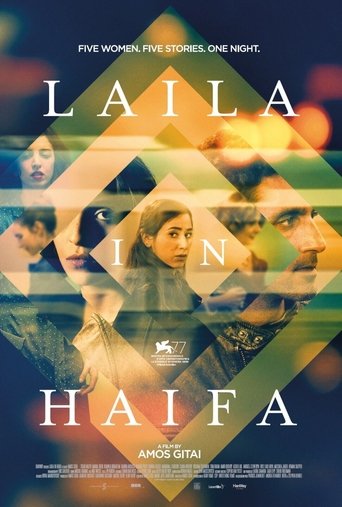 Laila in Haifa Nude Scenes - Does It Contain Nudity?
(2021)
4/10
-/5
-
No, we have no record of Laila in Haifa containing any nudity. If you think we are missing something, please add it using the 'Add Scene' button below.
Description
The film was shot entirely in a nightclub, with an adjoining contemporary art gallery, whose customers are both Israelis and Palestinians, in one of Israel's most open cities, Haifa. A long night in a place where the most diverse people meet: Jews, Muslims, gays, heterosexuals, transvestites; and three women, who in that multifaceted microcosm, a gathering peaceful hideout, can find shelter from male bullying and arrogance.
Cast
Scenes
This movie has no scenes, add one using the button above!