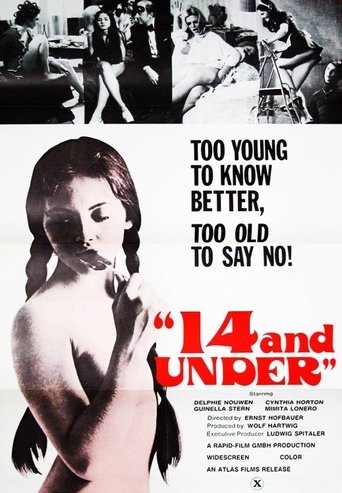 14 and Under Nude Scenes - Does It Contain Nudity?
(1973)
5.8/10
-/5
-
No, we have no record of 14 and Under containing any nudity. If you think we are missing something, please add it using the 'Add Scene' button below.
Description
This episodic film is a close relative of Wolf Hartwig's schoolgirl report movies, made by the same people, in a similar style, around similar topics. However, this one specifically focuses on the coming-of-age aspects, to an extent that it also touches on delicate issues such as paedophilia.
Cast
Scenes
This movie has no scenes, add one using the button above!