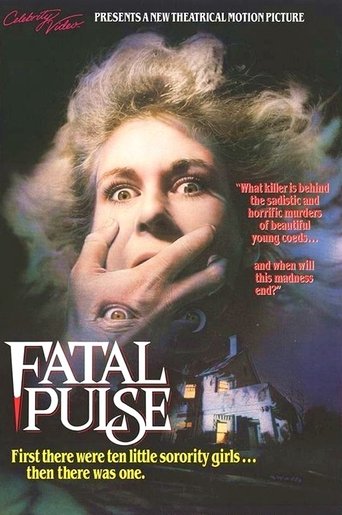 Fatal Pulse Nude Scenes - Does It Contain Nudity?
(1988)
5/10
-/5
-
No, we have no record of Fatal Pulse containing any nudity. If you think we are missing something, please add it using the 'Add Scene' button below.
Description
A girl is killed and raped minutes after fighting with her boyfriend (Jeff) and he left her. Jeff is the assistant of professor Caldwell at the university, and he wanted to return with his old girlfriend (Lisa). The girl lived with another five girls, including Lisa. All these girls begin to be killed, one by one, in different and strange ways. The main suspect is Jeff.
Cast
Scenes
This movie has no scenes, add one using the button above!