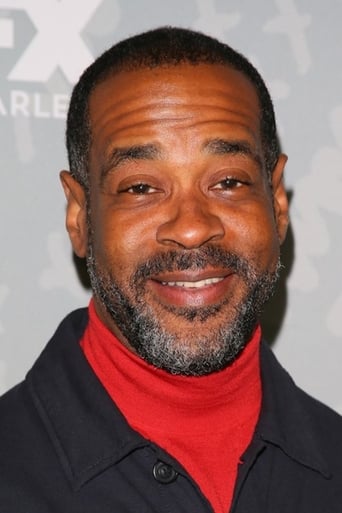 Alex Désert Nude Scenes - Has Alex Désert Appeared Nude?
(1968)
-/5
-
No, we have no record of Alex Désert being nude in mainstream media. If you think we are missing something, please add it using the 'Add Scene' button below.
Description
From Wikipedia, the free encyclopedia Alex Désert (born July 18, 1968) is a Haitian-American actor and musician most known for his roles in the TV series The Flash, Becker, and Boy Meets World. He is also a founding member of Los Angeles-based ska band Hepcat. His first strong television presence was on a controversial CBS program entitled TV 101 where he co-starred with friend Matt LeBlanc. From 1990 to 1991, he played police lab scientist Julio Mendez alongside John Wesley Shipp in CBS' superhero TV series based on DC Comics' The Flash. In 1992 he starred in the short lived Fox series the The Heights. From 1995 to 1996 Désert played Eli Williams on the hit TV show Boy Meets World From 1998 until 2004, he played the role of Jake Malinak, the blind magazine stand owner, on the American sitcom Becker alongside Ted Danson. As a film actor he appeared in PCU with Jeremy Piven and Jon Favreau. He also appeared in Swingers with Vince Vaughn and Jon Favreau, where he made famous the line "This place is dead anyway." He also had a small part as the character Louis in High Fidelity in 2000. Désert also appeared in Sarah Silverman's The Great Schlep web advertisement, which encouraged young Jews to drive to Florida and convince their Jewish grandparents to support Barack Obama in the 2008 U.S. presidential election. He also appeared in Let It Shine. In 2009, he provided the voice for Col. Nick Fury in an episode of Wolverine and the X-Men. In early 2010 he starred in the film Lego: The Adventures of Clutch Powers and Lego Clutch Powers: Bad Hair Day. In late 2010, he reprised the role for the animated series, Avengers: Earth's Mightiest Heroes and his father Jack Fury. Later in 2009 he also made an appearance on the t.v. show, House. He played a claustrophobic patient at a mental hospital in the episode "Broken" during the sixth season. In 2011, Désert starred as Wise in the YouTube web series The LeBrons. Désert has lent his voice to various Video Games in his career, including Crystal Dynamic's Tomb Raider: Legend (as "Zip"), Tomb Raider: Underworld, Splinter Cell: Double Agent and Scarface: The World is Yours. He portrayed the auto-tuned pimp Zimos in the 2011 THQ release, Saints Row: The Third. In 2012, Désert co-starred as Levi in Disney's Let It Shine. In 2013, Désert reprised his role as Zimos in Saints Row IV DLC.
Roles
Scenes
This person has no scenes, add one using the button above!