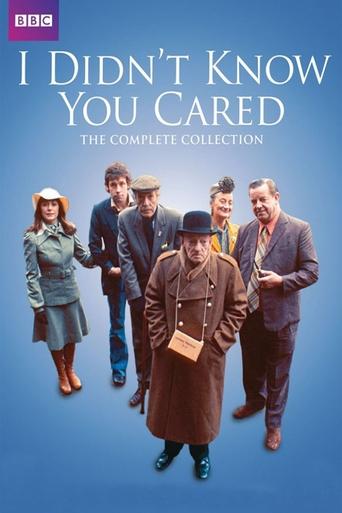 I Didn't Know You Cared Nude Scenes - Does It Contain Nudity?
(1975)
8/10
-/5
-
No, we have no record of I Didn't Know You Cared containing any nudity. If you think we are missing something, please add it using the 'Add Scene' button below.
Description
I Didn't Know You Cared is a British comedy series set in a working class household in South Yorkshire in the 1970s, written by Peter Tinniswood loosely based upon his books A Touch Of Daniel, I Didn't Know You Cared and Except You're A Bird. It was broadcast by the BBC in four series from 1975 to 1979. The main characters are Carter Brandon; his Uncle Mort; his mother, Annie; his father, Les; his girlfriend, Pat Partington; and Uncle Staveley. Auntie Lil appears in the first two series. Other recurring characters, mostly from Carter's workplace, are Linda Preston; Mrs Partington; Sid Skelhorn
Cast
Seasons
Scenes
This TV show has no scenes, add one using the button above!