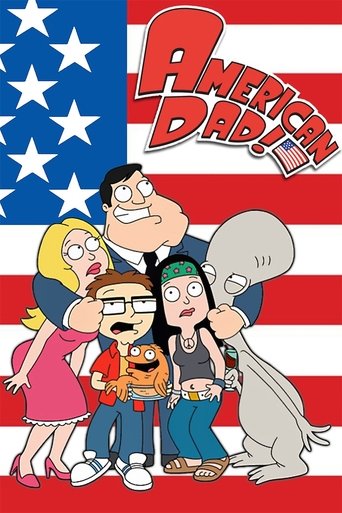 American Dad! Nude Scenes - Does It Contain Nudity?
(2005)
6.8/10
-/5
-
No, we have no record of American Dad! containing any nudity. If you think we are missing something, please add it using the 'Add Scene' button below.
Description
The series focuses on an eccentric motley crew that is the Smith family and their three housemates: Father, husband, and breadwinner Stan Smith; his better half housewife, Francine Smith; their college-aged daughter, Hayley Smith; and their high-school-aged son, Steve Smith. Outside of the Smith family, there are three additional main characters, including Hayley's boyfriend turned husband, Jeff Fischer; the family's man-in-a-goldfish-body pet, Klaus; and most notably the family's zany alien, Roger, who is "full of masquerades, brazenness, and shocking antics."
Cast
Seasons
Scenes
This TV show has no scenes, add one using the button above!