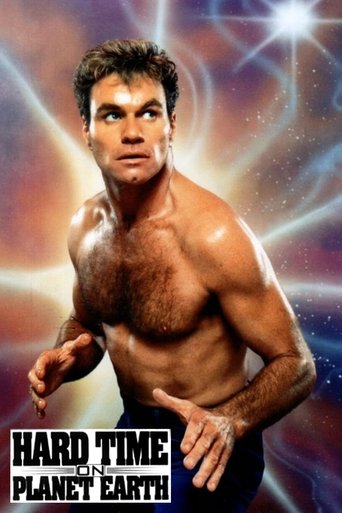 Hard Time on Planet Earth Nude Scenes - Does It Contain Nudity?
(1989)
6.2/10
-/5
-
No, we have no record of Hard Time on Planet Earth containing any nudity. If you think we are missing something, please add it using the 'Add Scene' button below.
Description
Hard Time on Planet Earth is an American science fiction series that aired on CBS as a midseason replacement in 1989. Airing for 13 episodes, the series starred Martin Kove and was created by Jim and John Thomas. Scheduled opposite NBC's Unsolved Mysteries and ABC's Growing Pains on Wednesdays, Hard Time on Planet Earth ranked 65th out of 81 programs upon its premiere. Ratings for the series never improved and the series was canceled by CBS in May 1989. The last episode aired on June 21, 1989.
Cast
Seasons
Scenes
This TV show has no scenes, add one using the button above!