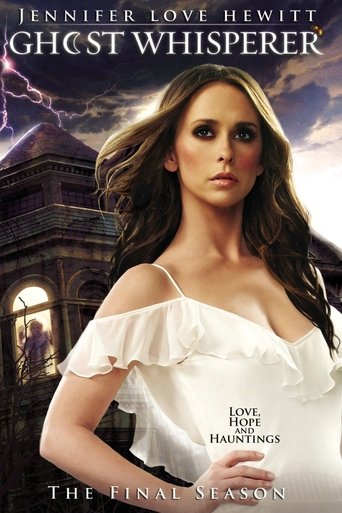 Ghost Whisperer - Season 5 Nude Scenes - Does It Contain Nudity?
(2009)
-/5
-
No, we have no record of Ghost Whisperer - Season 5 containing any nudity. If you think we are missing something, please add it using the 'Add Scene' button below.
Description
The fifth and final season leaps five years into the future, where Melinda's son Aiden is already conversing with ghosts and her husband Jim has become a doctor. This latter development gives Melinda plenty of reasons to hang out at Rockland Hospital, which oozes with ghosts and becomes the central battleground for a new layer of Ghost Whisperer's mythology: just as Melinda can see ghosts that most people can't, Aiden can see supernatural beings called "shinies" and "shadows" that even ghosts can't see.
Episodes
Scenes
This season has no scenes, add one using the button above!