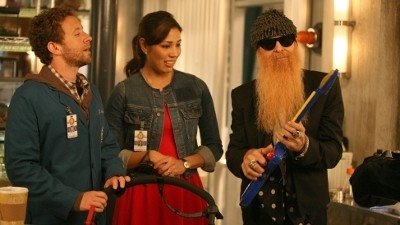 Bones - S7 E5 - The Twist in the Twister Nude Scenes - Does It Contain Nudity?
(2011)
6.9/10
-/5
-
No, we have no record of Bones - S7 E5 - The Twist in the Twister containing any nudity. If you think we are missing something, please add it using the 'Add Scene' button below.
Description
The team discovers the remains of a so-called "storm chaser" who seems to have died while following a tornado. But footage recorded during the storm ultimately leads them to believe he was murdered. Meanwhile, Booth becomes increasingly overprotective of Brennan both at home and in the field, and sleep-deprived Angela and Hodgins come to terms with having Angela's father and rock musician babysit their infant son.
Scenes
This episode has no scenes, add one using the button above!