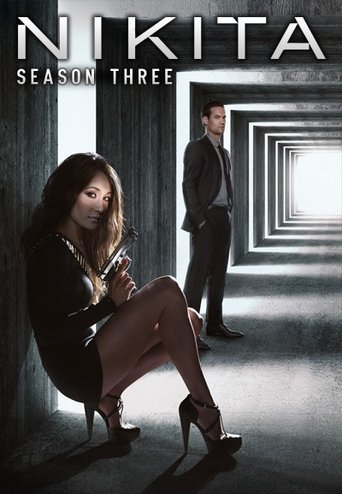 Nikita - Season 3 Nude Scenes - Does It Contain Nudity?
(2012)
-/5
-
No, we have no record of Nikita - Season 3 containing any nudity. If you think we are missing something, please add it using the 'Add Scene' button below.
Description
Nikita and Michael set out to correct the wrongs of Division... only to discover that Alex, Nikita's protégé, has joined Division in order to avenge her father's death. When Nikita helps her achieve her vendetta, the trio is once again united, and a new, powerful team of heroes is formed. These include punk rock hacker Seymour Birkhoff, brilliant CIA analyst Ryan Fletcher, and ex-Navy SEAL Sean Pierce. Nikita began her journey by searching for a home she never had, only to find a home she never expected: Division itself.
Episodes
Scenes
This season has no scenes, add one using the button above!