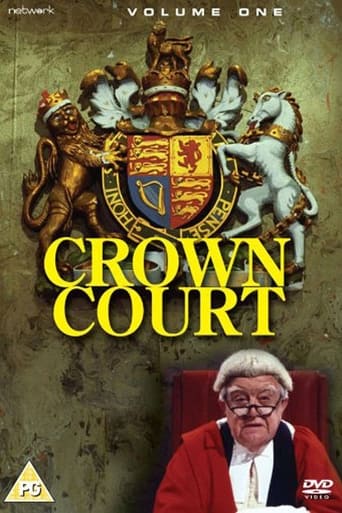 Crown Court Nude Scenes - Does It Contain Nudity?
(1972)
5/10
-/5
-
No, we have no record of Crown Court containing any nudity. If you think we are missing something, please add it using the 'Add Scene' button below.
Description
Crown Court is an afternoon television courtroom drama produced by Granada Television for the ITV network that ran from 1972, when the Crown Court system replaced Assize courts and Quarter sessions in the legal system of England and Wales, to 1984. A court case in the crown court of the fictional town of Fulchester would typically be played out over three afternoons in half-hour episodes and the most frequent format was for the prosecution case to be presented in the first two episodes and the defence in the third, although there were some later, brief variations. Although those involved in the case were actors, the jury was made up of members of the general public from the immediate Granada Television franchise area taken from the electoral register and eligible for real jury service: it was this jury alone which decided the verdict. Indeed, production publicity of the time stated that, for many of the scripts, two endings were written and rehearsed to cope with the jury's independent decision which was delivered for the first time, as in a real court case, when the foreman was asked by the actor playing the judge, while the programme's recording progressed. However, the course of some cases would lead the jury being directed to return "not guilty" verdicts.
Seasons
Scenes
This TV show has no scenes, add one using the button above!