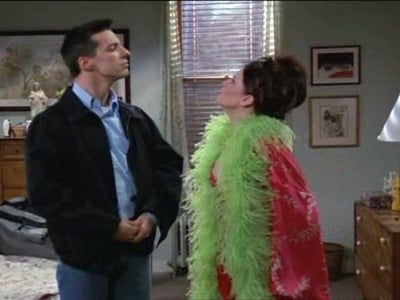 Will & Grace - S2 E24 - Ben? Her? (2) Nude Scenes - Does It Contain Nudity?
(2000)
-/5
-
No, we have no record of Will & Grace - S2 E24 - Ben? Her? (2) containing any nudity. If you think we are missing something, please add it using the 'Add Scene' button below.
Description
Forced by his boss to betray both of his friends, Will quits--only to discover that everything isn't as it seems. Frustrated, he leaves a lost Jack and Grace behind and ends up on a tropical island without a care in the world. Until Ben shows up.
Scenes
This episode has no scenes, add one using the button above!