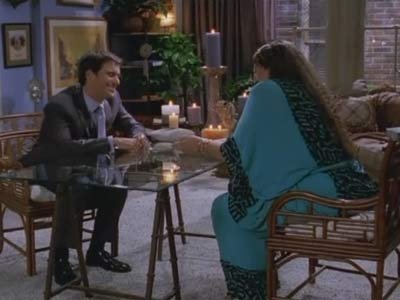 Will & Grace - S3 E7 - Gypsies, Tramps & Weed Nude Scenes - Does It Contain Nudity?
(2000)
-/5
-
No, we have no record of Will & Grace - S3 E7 - Gypsies, Tramps & Weed containing any nudity. If you think we are missing something, please add it using the 'Add Scene' button below.
Description
Will reluctantly decides to use a birthday gift certificate from Grace to consult a psychic about his future and encounters an absent-minded fortune teller whose frighteningly personal predictions leave him reeling. Elsewhere, a guilt-ridden Grace hires a lackadaisical waiter whom she helped to get fired while Jack, who forever idolizes music, TV and film legend Cher, stumbles onto the real deal and meets the Oscar winner herself -- whom he mistakes for a drag queen.
Scenes
This episode has no scenes, add one using the button above!