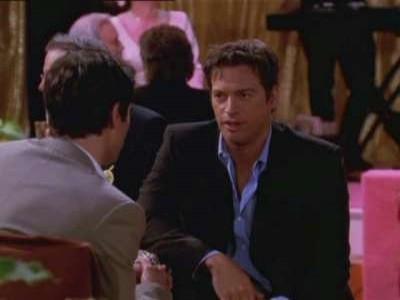 Will & Grace - S6 E24 - Oh, No, You Di-In't (2) Nude Scenes - Does It Contain Nudity?
(2004)
-/5
-
No, we have no record of Will & Grace - S6 E24 - Oh, No, You Di-In't (2) containing any nudity. If you think we are missing something, please add it using the 'Add Scene' button below.
Description
Opting to forego a picturesque fall wedding and elope in Las Vegas, Karen hops a plane to ""Sin City"" with fiance Lyle and faithful friends Will and Jack. After arriving, they bump into superstar Jennifer Lopez who is vacationing and agrees on behalf of Rosario to sing at the ceremony. Meanwhile, Leo returns from Cambodia to meet up with Grace at the wedding, but their reunion is delayed by a freak design accident.
Scenes
This episode has no scenes, add one using the button above!