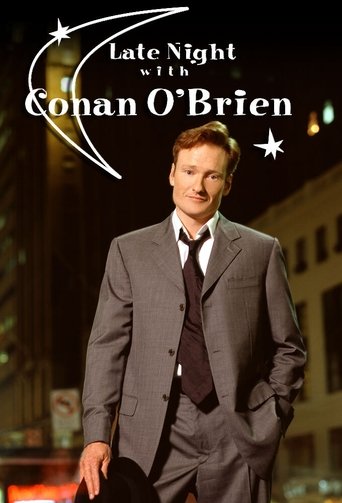 Late Night with Conan O'Brien Nude Scenes - Does It Contain Nudity?
(1993)
7.3/10
-/5
-
No, we have no record of Late Night with Conan O'Brien containing any nudity. If you think we are missing something, please add it using the 'Add Scene' button below.
Description
Late Night with Conan O'Brien is an American late-night talk show hosted by Conan O'Brien that aired 2,725 episodes on NBC between 1993 and 2009. The show featured varied comedic material, celebrity interviews, and musical and comedy performances. Late Night aired weeknights at 12:37 am Eastern/11:37 pm Central and 12:37 am Mountain in the United States. From 1993 until 2000, Andy Richter served as O'Brien's sidekick; following his departure, O'Brien was the show's sole featured performer. The show's house musical act was The Max Weinberg 7, led by E Street Band drummer Max Weinberg. The second incarnation of NBC's Late Night franchise, O'Brien's debuted in 1993 after David Letterman, who hosted the first incarnation of Late Night, moved to CBS to host Late Show opposite The Tonight Show. In 2004, as part of a deal to secure a new contract, NBC announced that O'Brien would leave Late Night in 2009 to succeed Jay Leno as the host of The Tonight Show. Jimmy Fallon began hosting his version of Late Night on March 2, 2009.
Cast
Seasons
Scenes
This TV show has no scenes, add one using the button above!