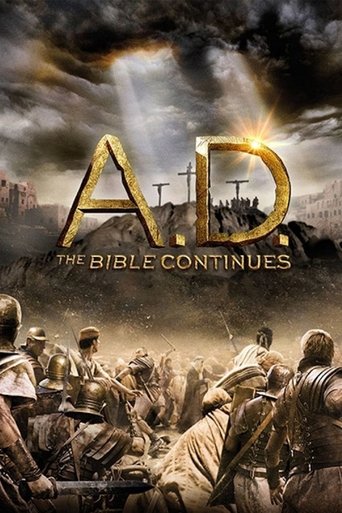 A.D. The Bible Continues Nude Scenes - Does It Contain Nudity?
(2015)
6.2/10
-/5
-
No, we have no record of A.D. The Bible Continues containing any nudity. If you think we are missing something, please add it using the 'Add Scene' button below.
Description
"A.D. The Bible Continues" picks up where the smash hit miniseries "The Bible" left off, continuing the greatest story ever told and exploring the exciting and inspiring events that followed the Crucifixion of Christ. The immediate aftermath of Christ's death had a massive impact on his disciples, his mother, Mary, and key political and religious leaders of the era, completely altering the entire world in an instant. Beginning at that fateful moment of the Crucifixion and the Resurrection, "A.D. The Bible Continues" will focus on the disciples who had to go forward and spread the teachings of Christ to a world dominated by political unrest, and the start of a whole new religion that would dramatically reshape the history of the world.
Cast
Seasons
Scenes
This TV show has no scenes, add one using the button above!